WTCR Romeo Ferraris Livery 2019
This livery was for both Alfa Romeo Giulietta race cars competing in the 2019 season of WTCR.
The majority of the cars had to remain white and the Italian flag had to be included in the design, but the main request was to make the car look more aggressive.
It is always fun to see my designs on tv.
Best of luck to Kevin Ceccon and Ma Qing Hua for the rest of the season.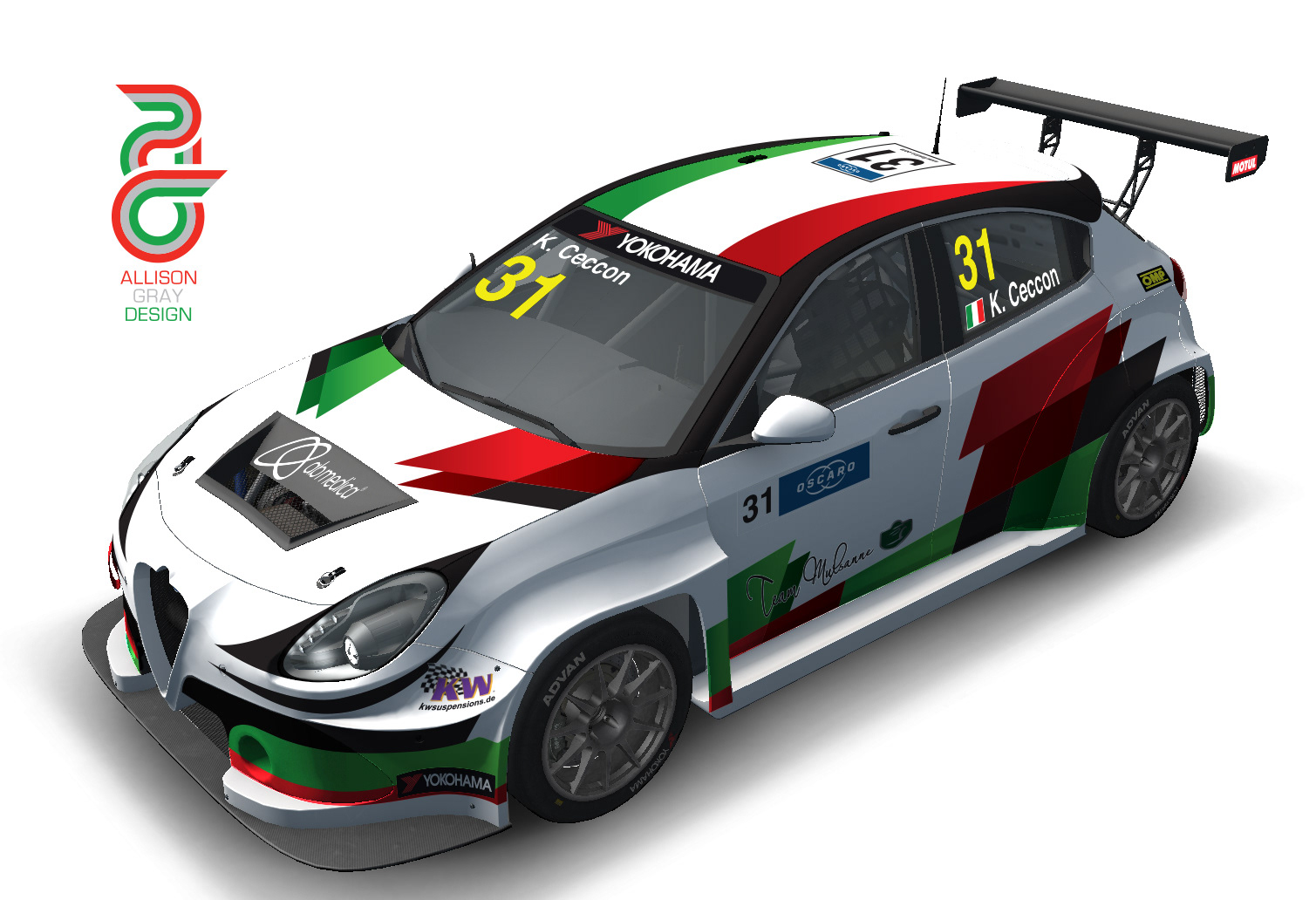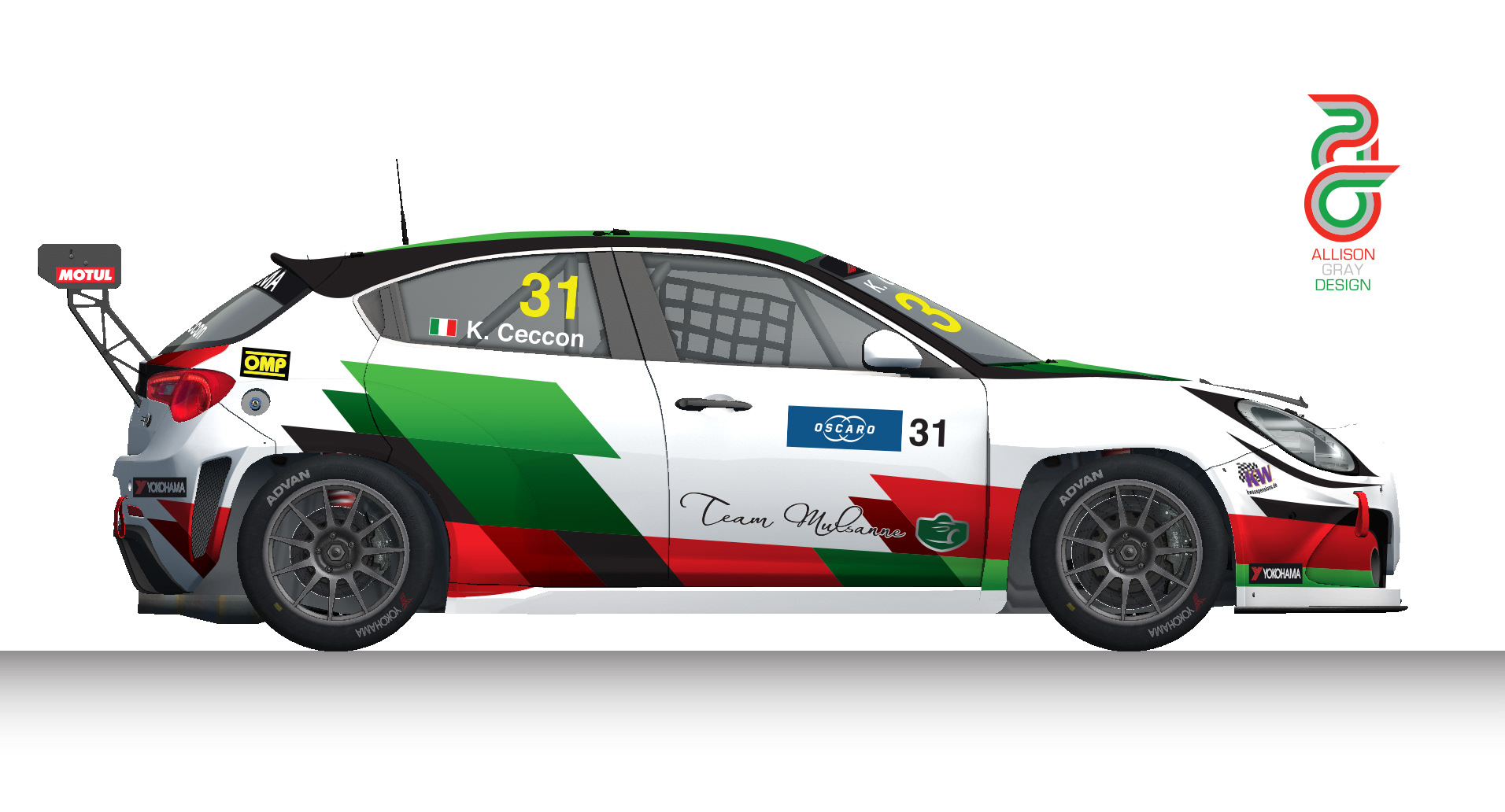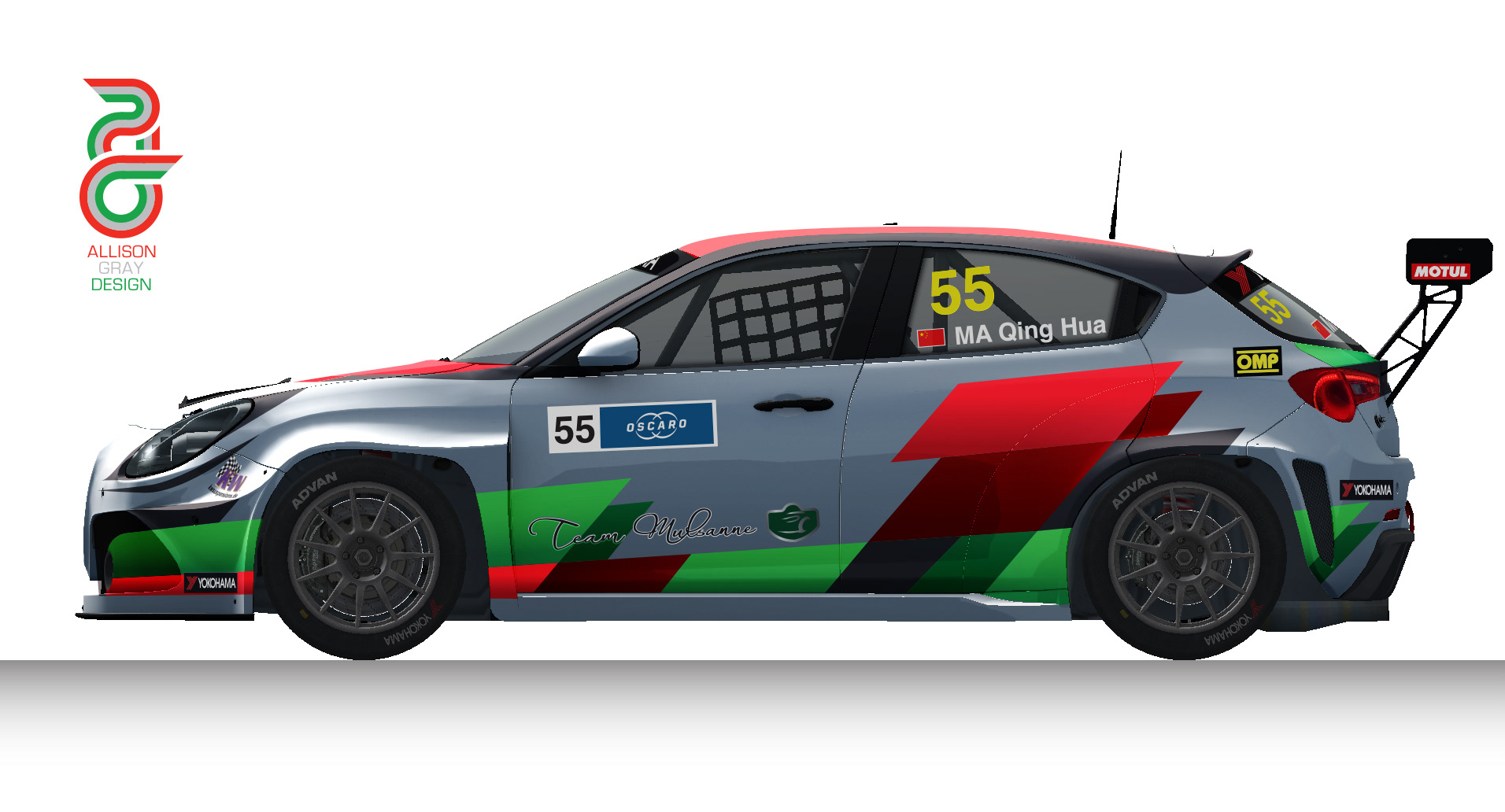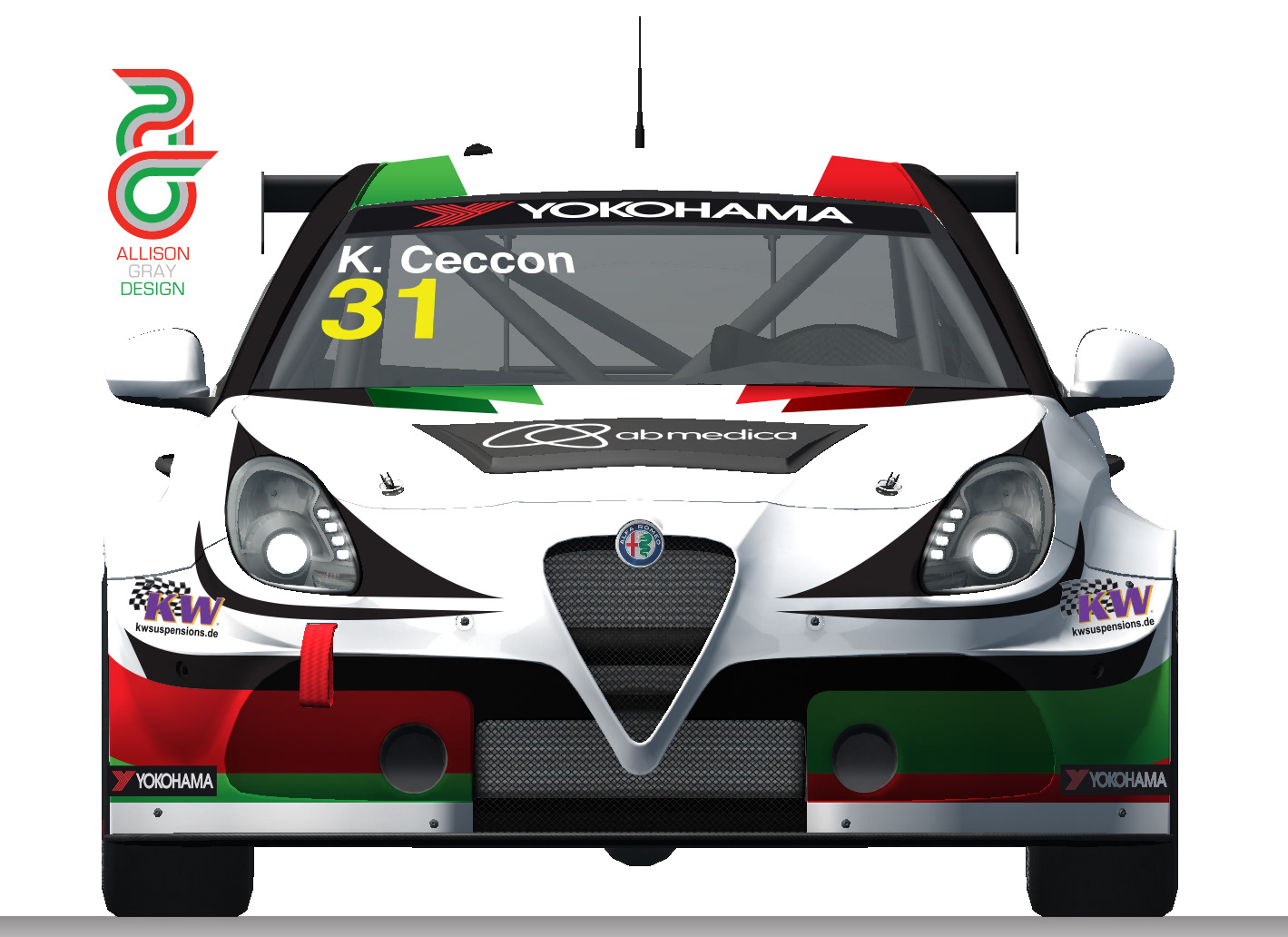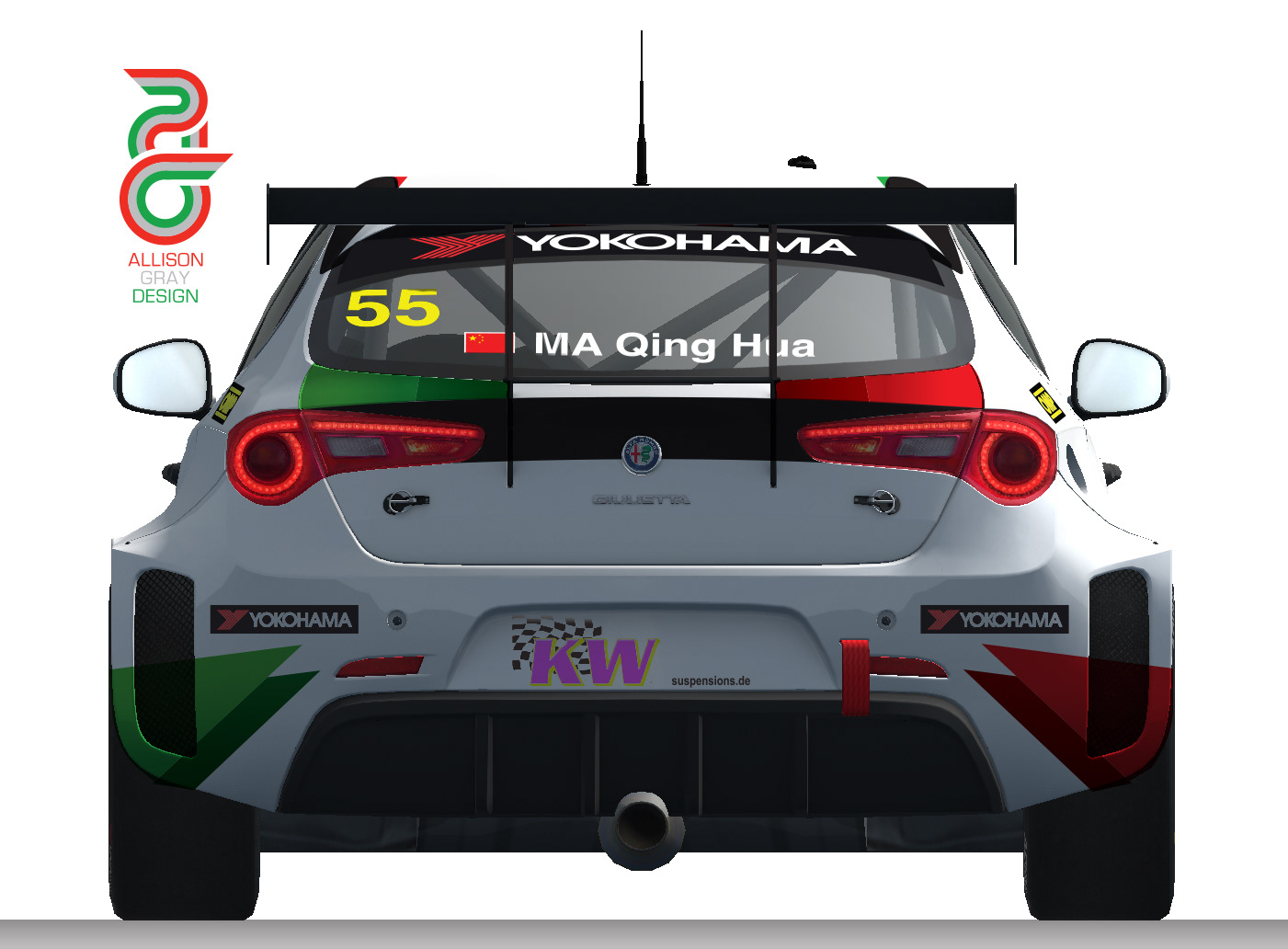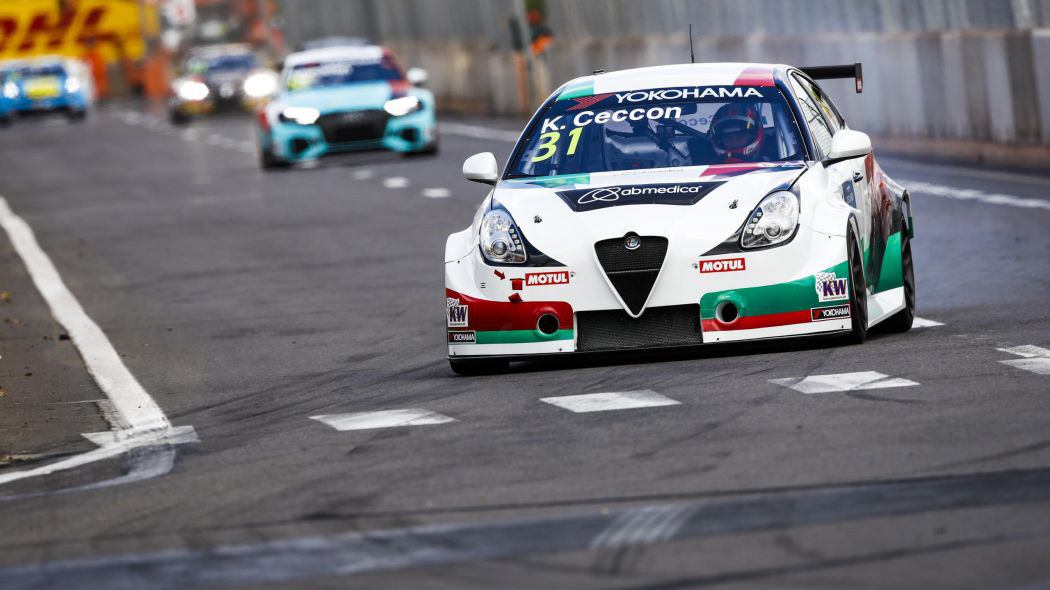 Ital Auto Ferrari 488 Livery 2018
Ferrari 488 livery designed for Martin Berry and Ital Auto, which competed in the 2018 Ferrari Challenge Asia Pacific Championship
. 
It was great to work on a Ferrari for a second consecutive year. I was asked to create 4 livery designs which were then posted on social media for a public vote to decide which one would be selected for the race car.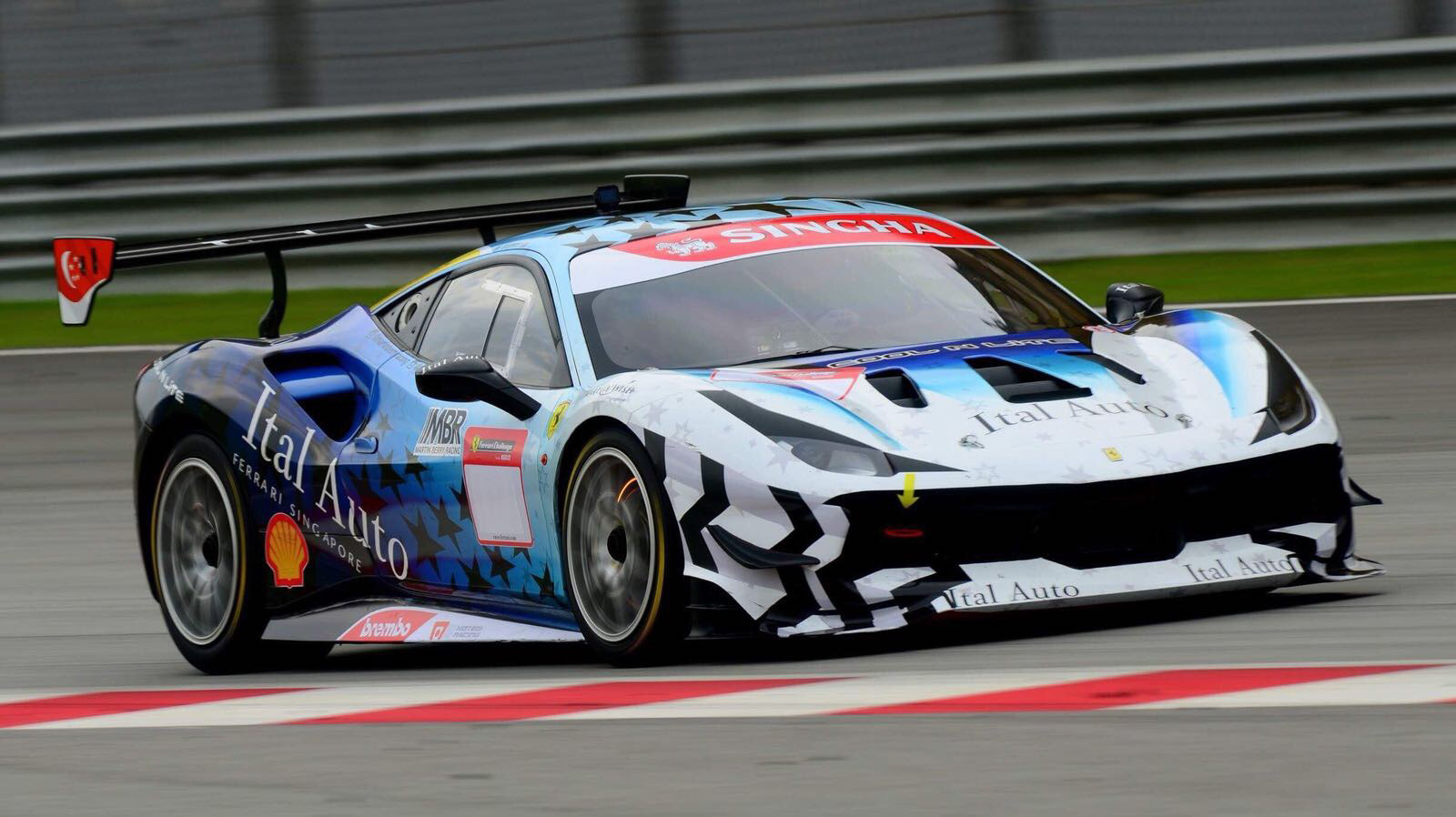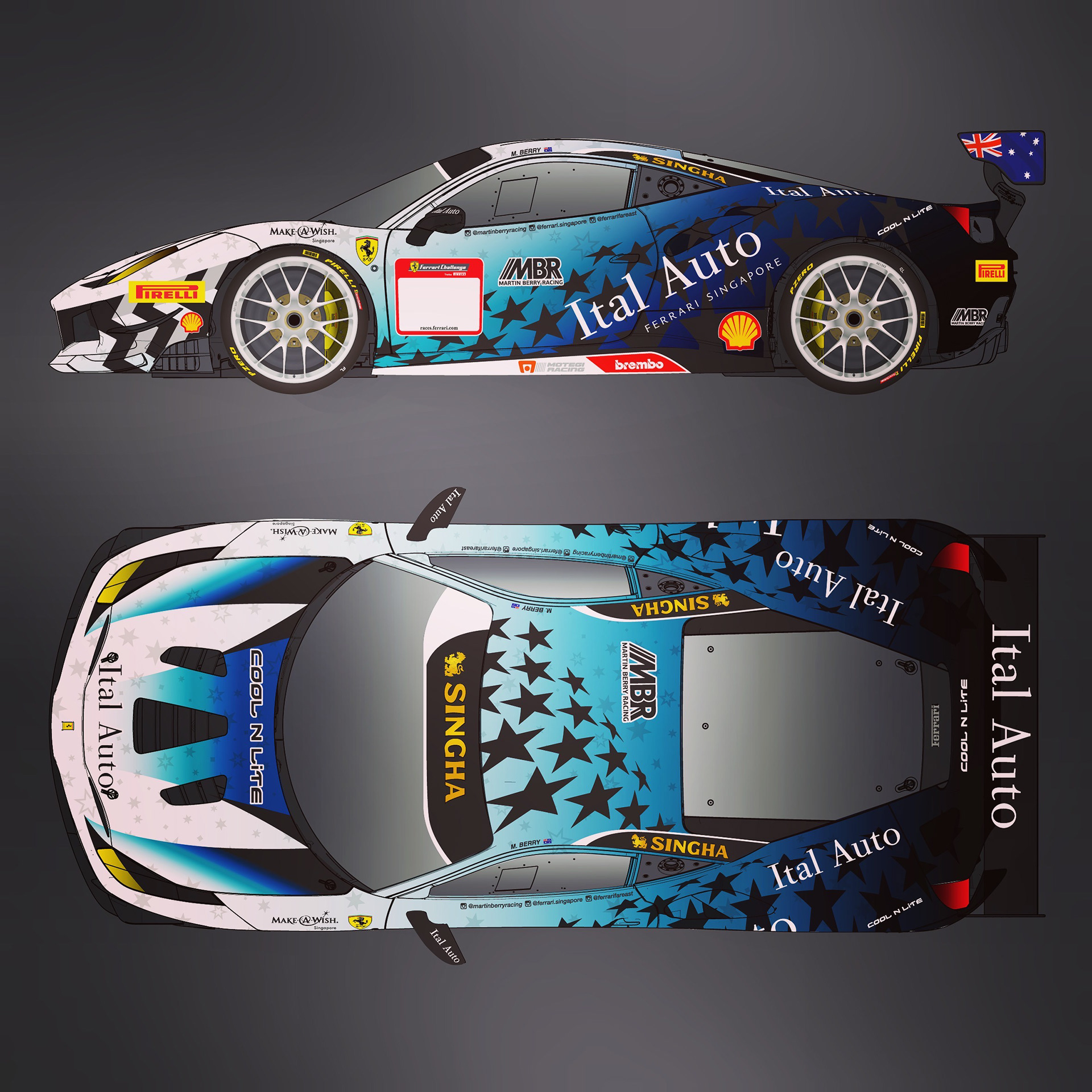 Stars were incorporated into the design to reflect the association with the Make-A-Wish foundation.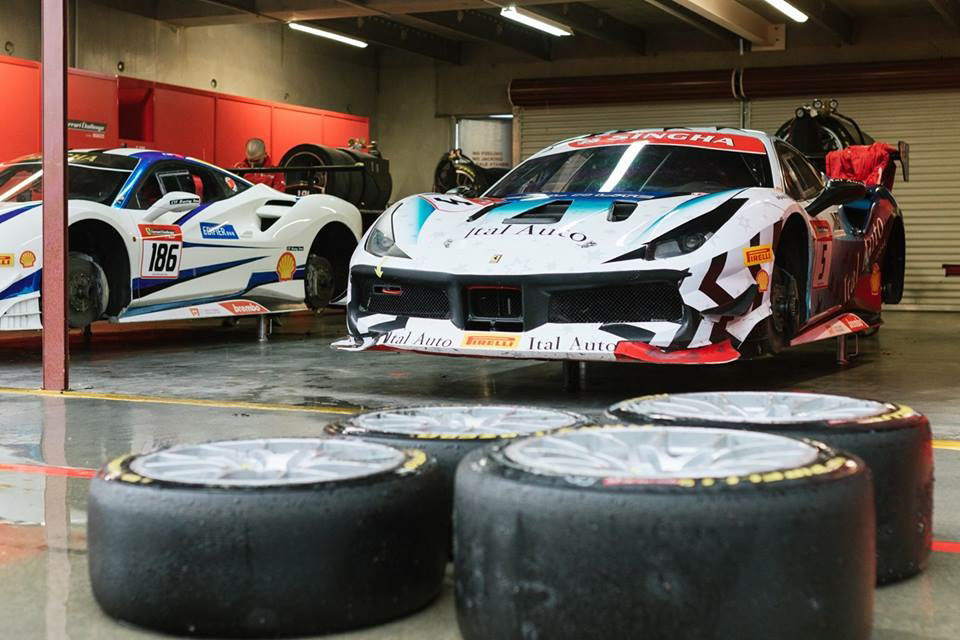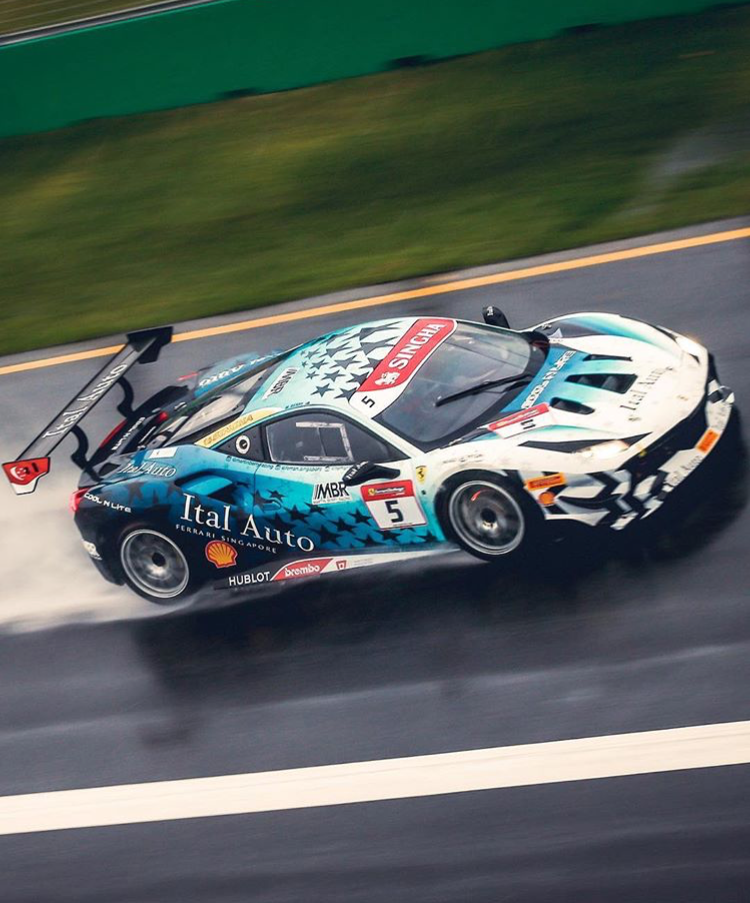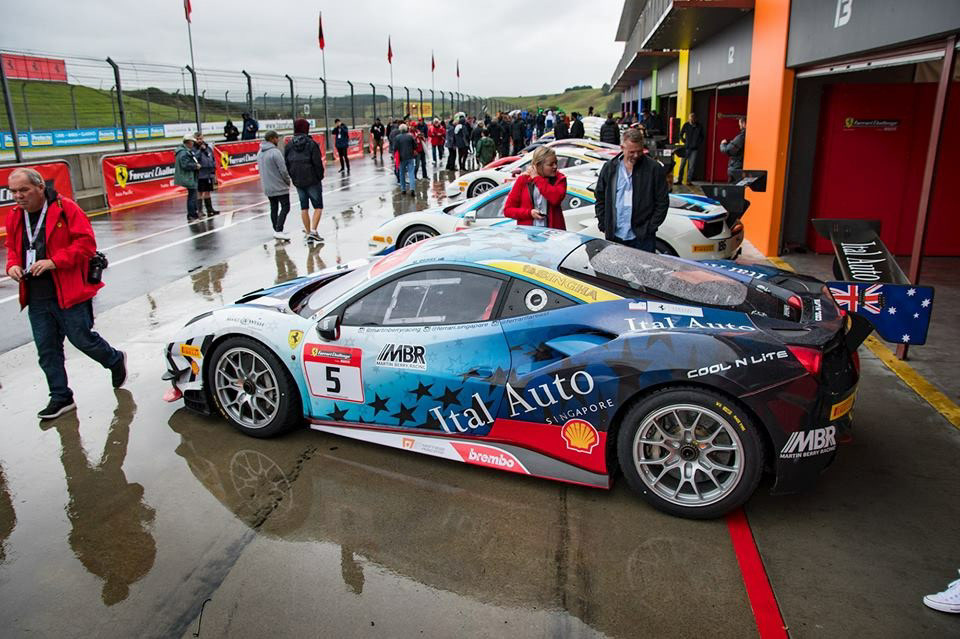 I was very proud that it was voted best livery in the 2018 Asia Pacific season and an Amalgam model was made
These are my other 3 designs selected for the public vote.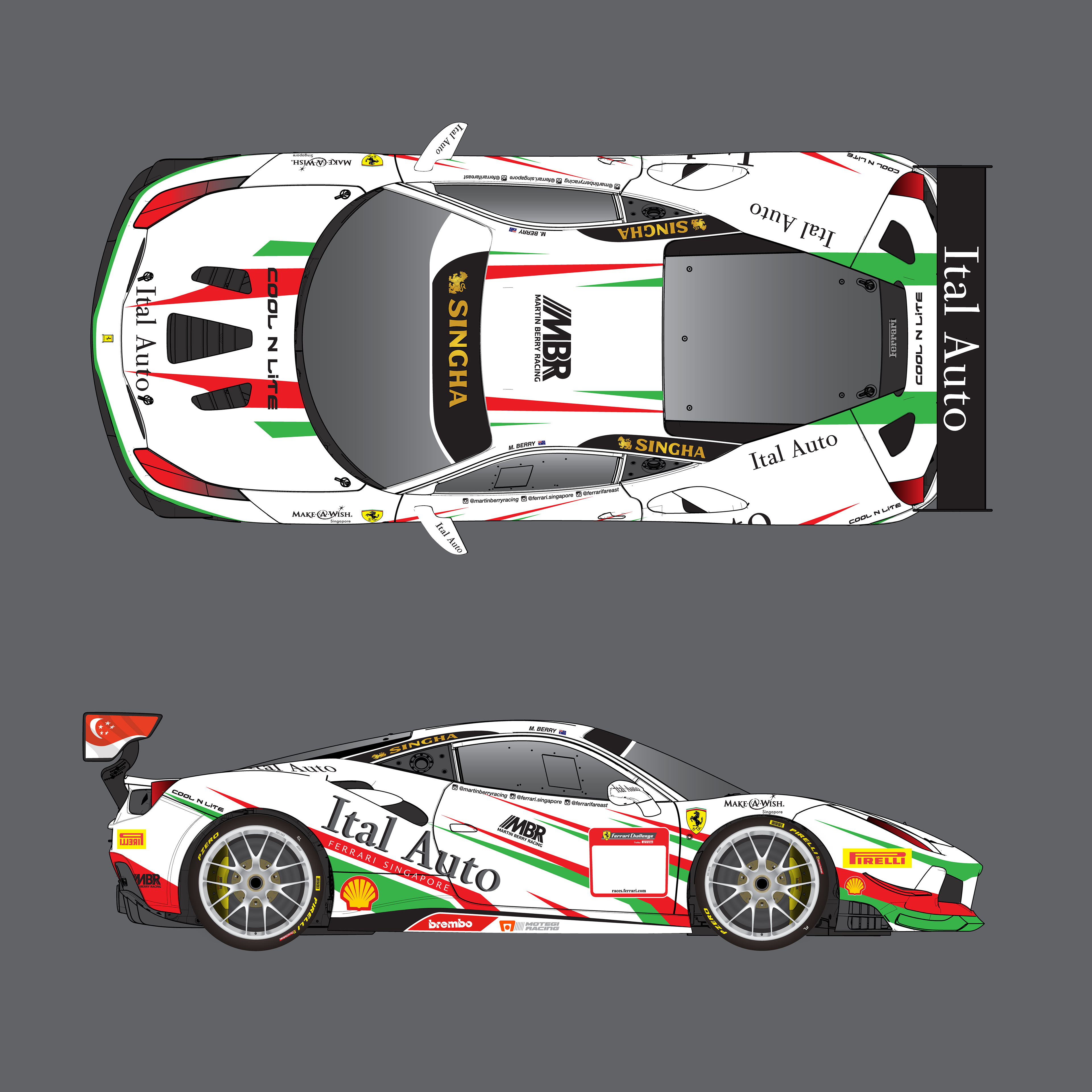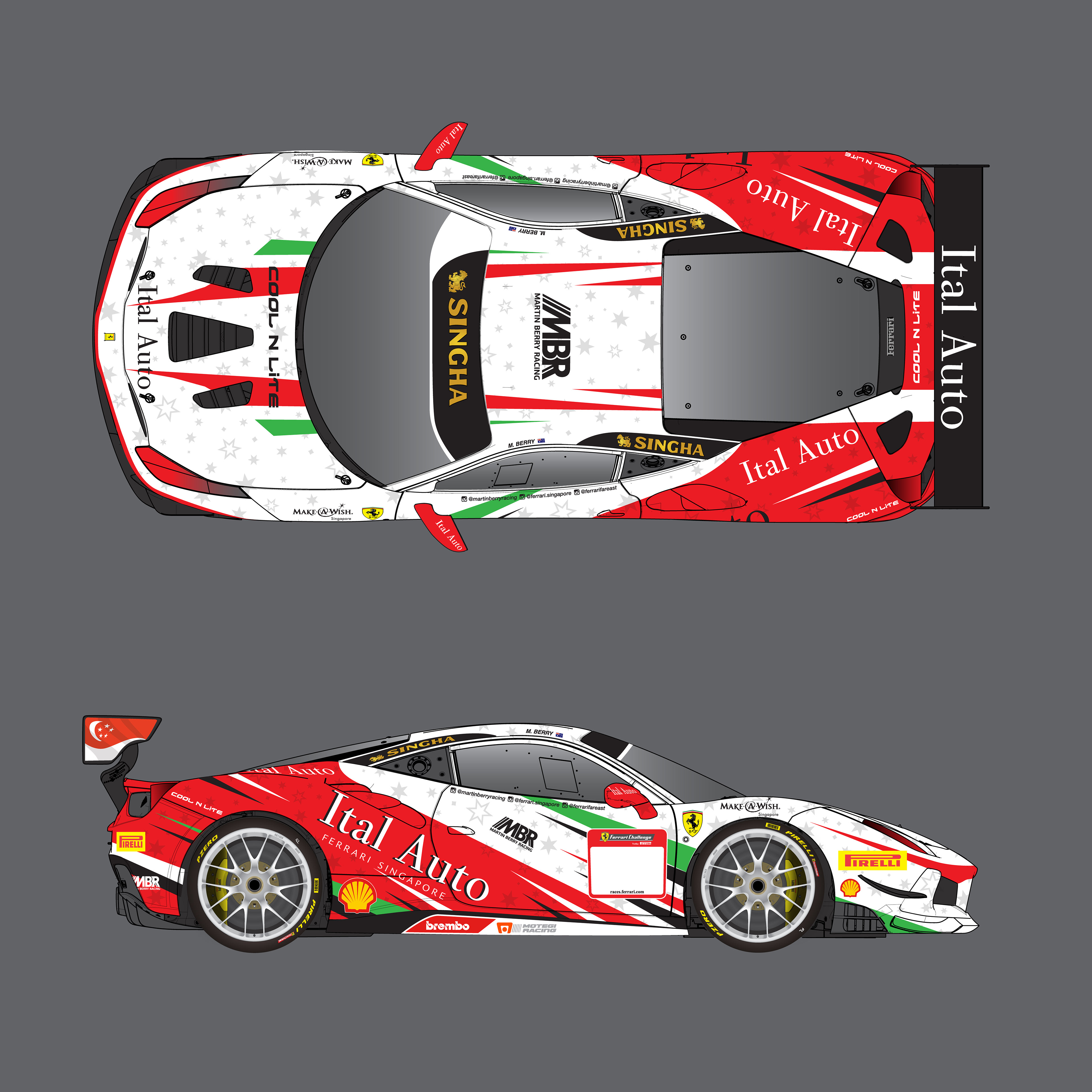 Ital Auto Ferrari 458 Livery 2017
Ferrari 458 livery designed for Martin Berry, Ital Auto and the Make-A-Wish Foundation Singapore. 
The intended purpose was to help raise awareness of the Make A Wish Foundation Singapore and the amazing work that the organisation does. As well as being a racing driver, Martin is also an ambassador for the charity and it was a pleasure to work with him to create an eye catching design that sparked an interest and generated conversations about the organisation in the different countries visited by the racing series during the season.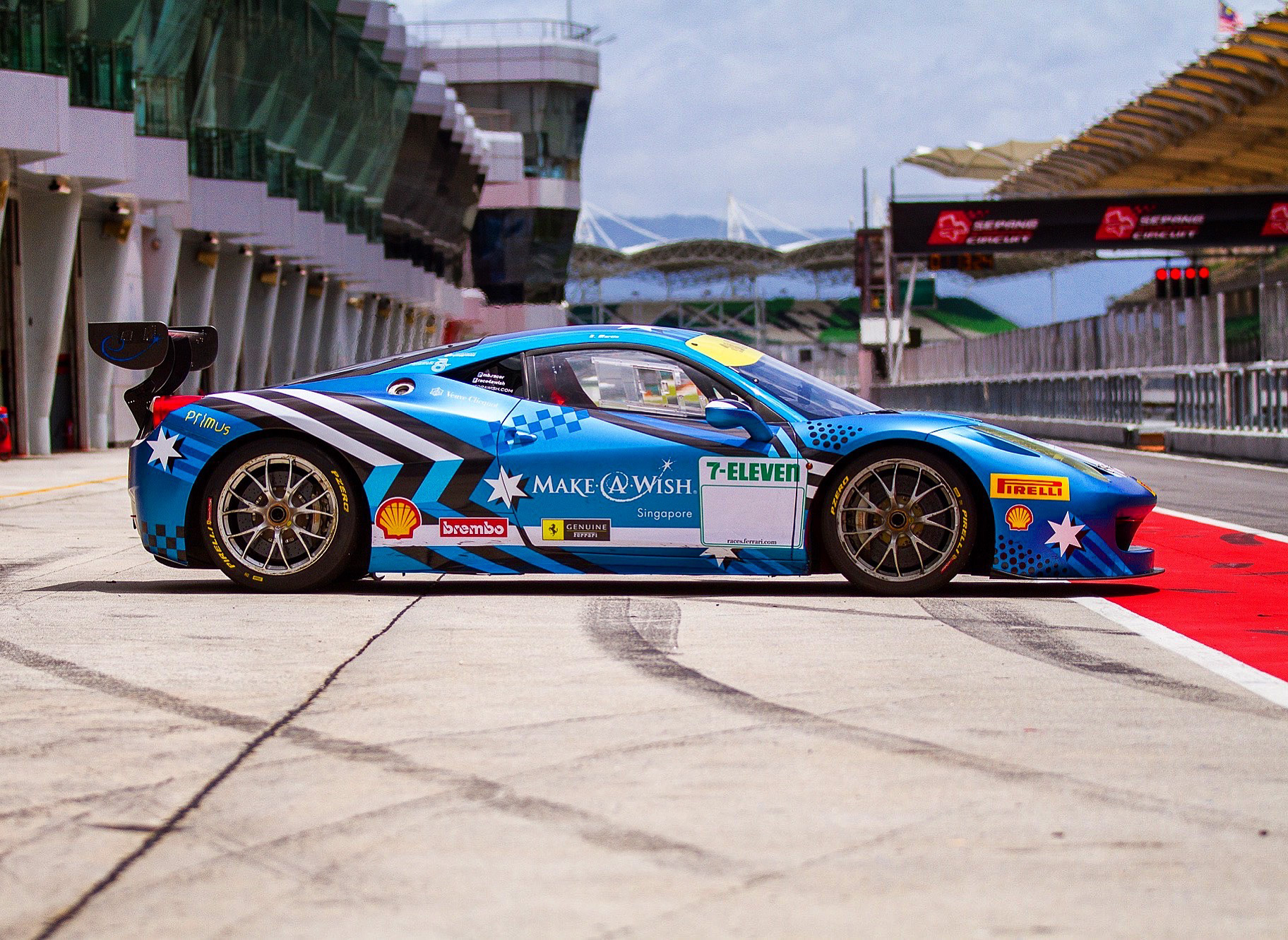 I attended the unveiling of the livery in Malaysia and was also lucky enough to ride in the car around Sepang Circuit. Martin won the championship in this car in 2017 and earned a place in the World Finals race in Mugello where he came 2nd.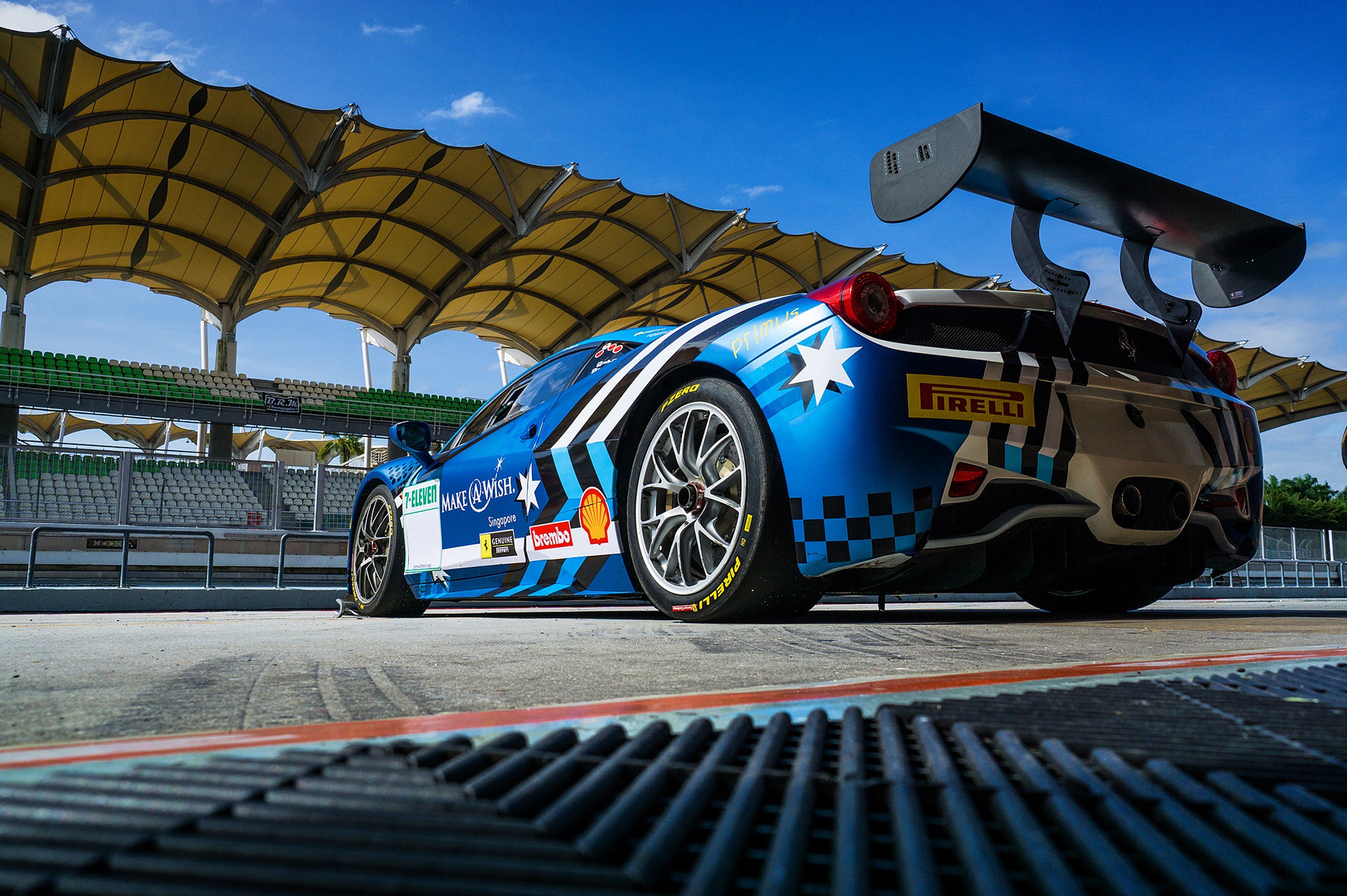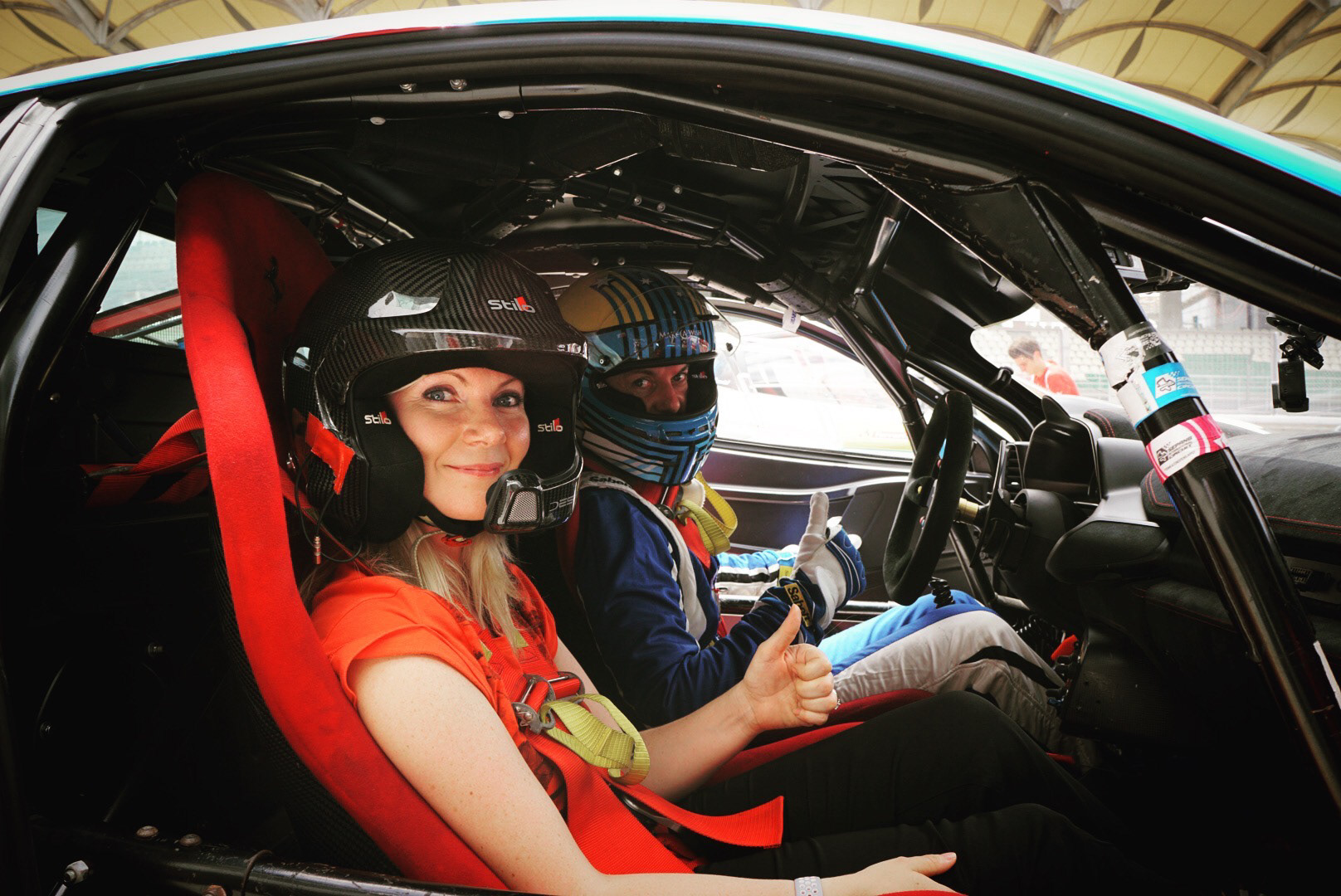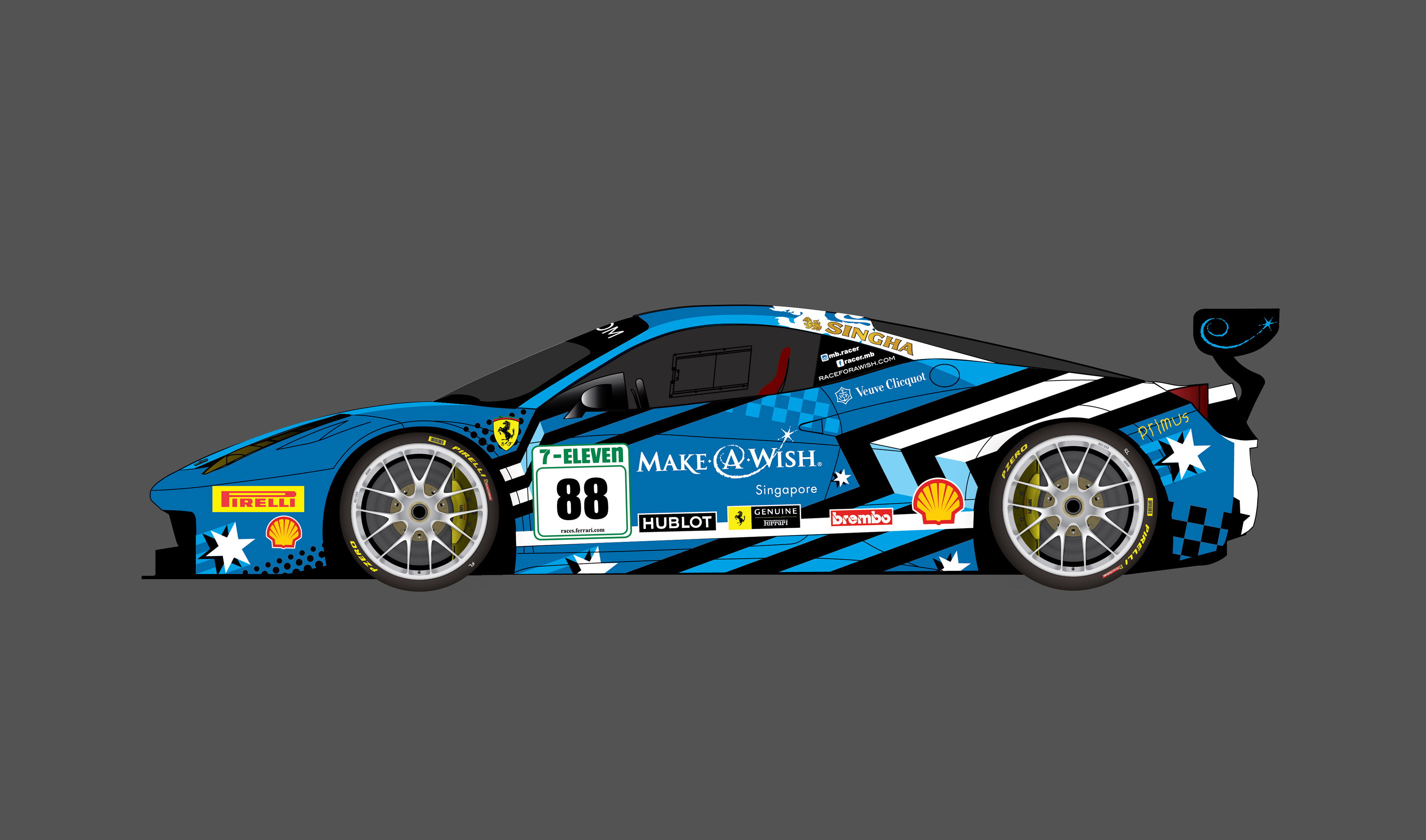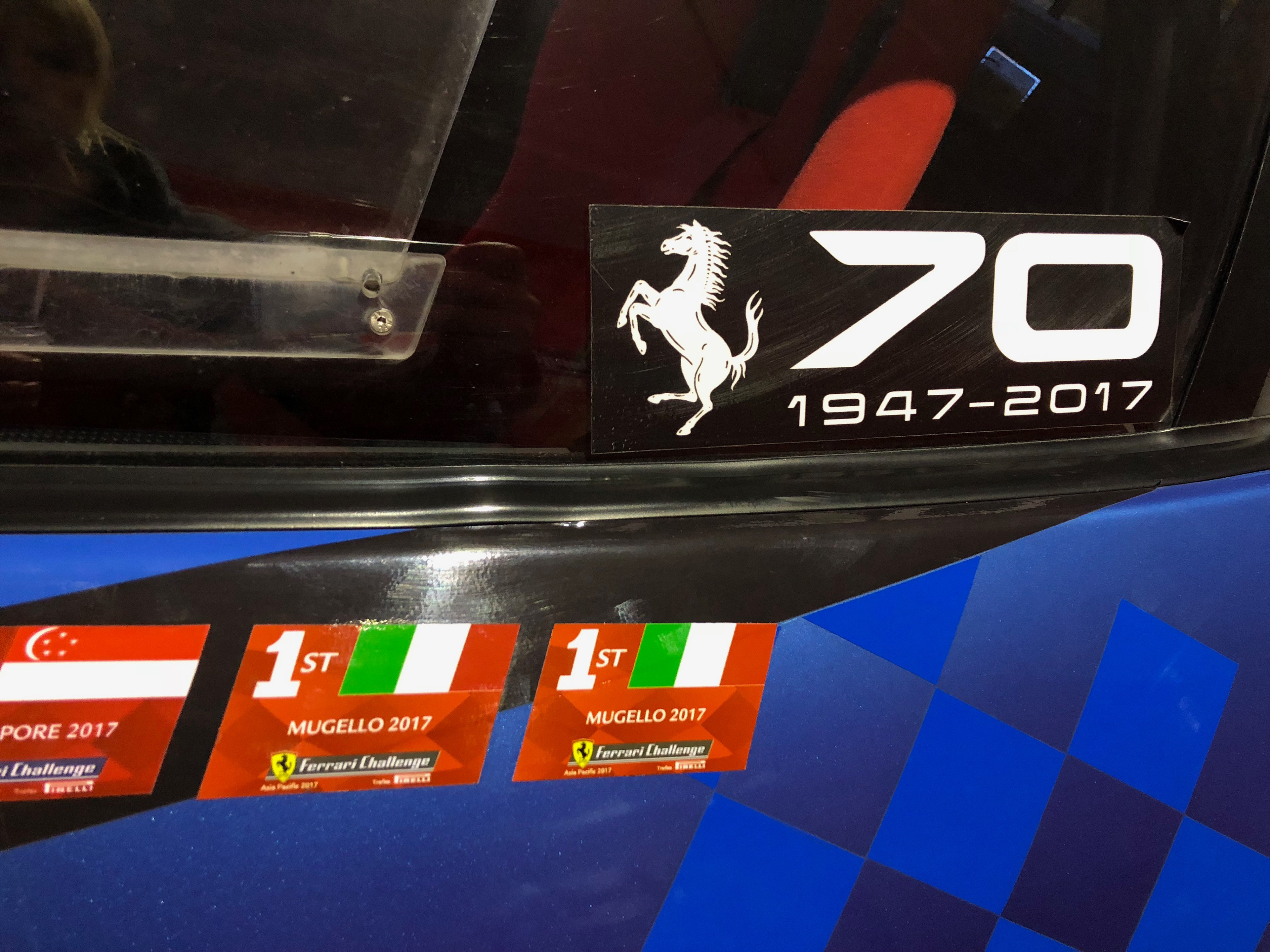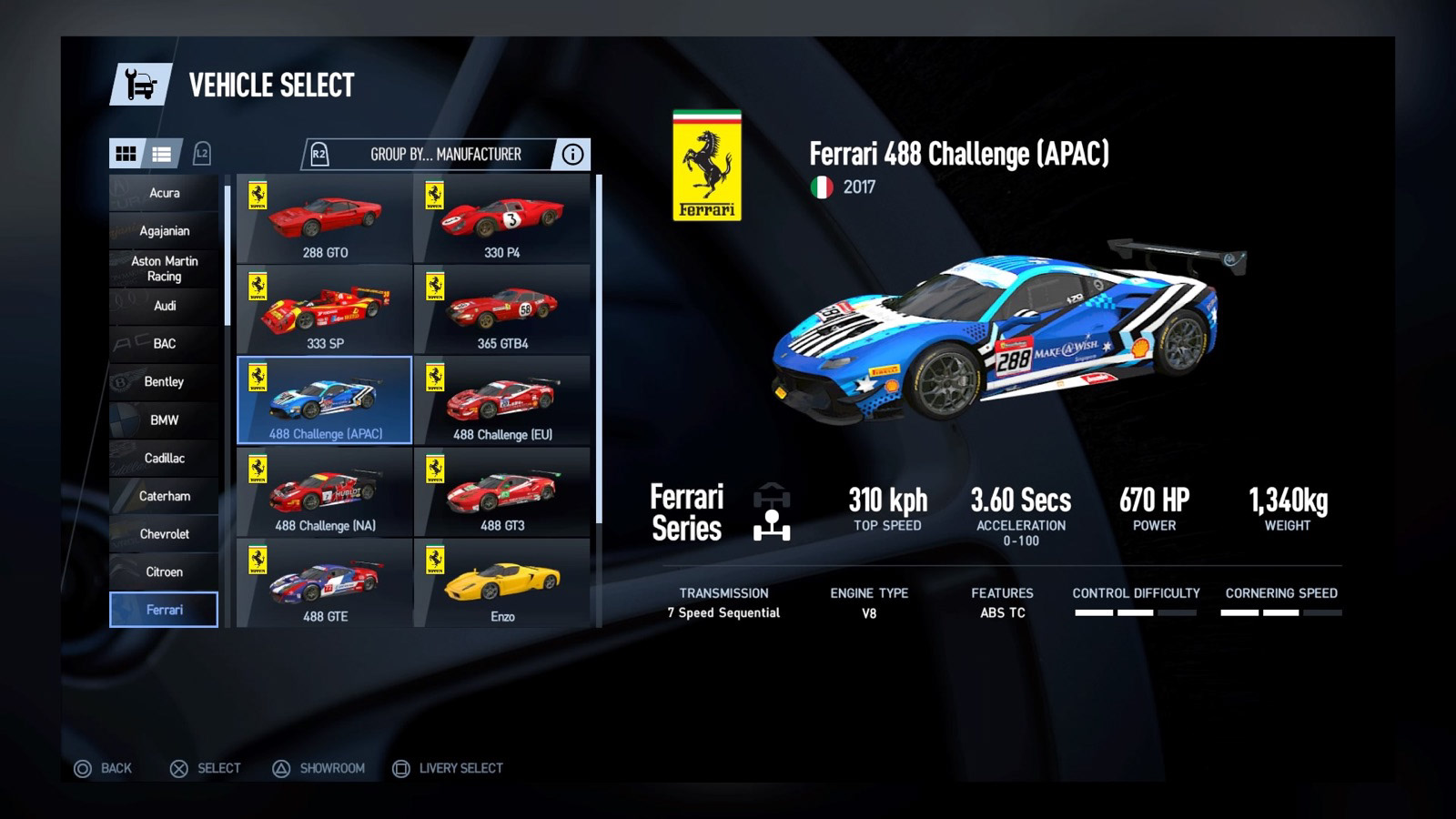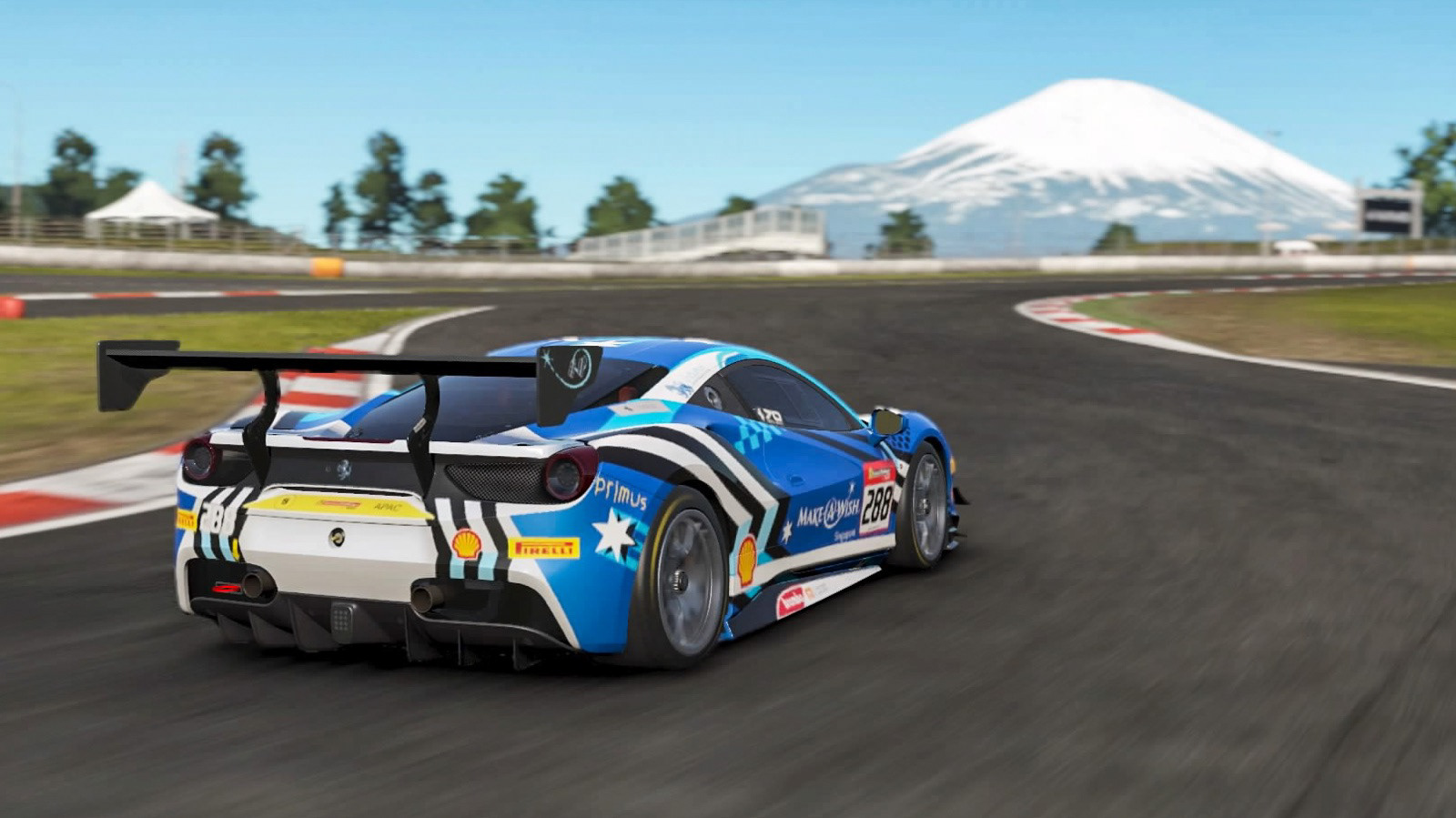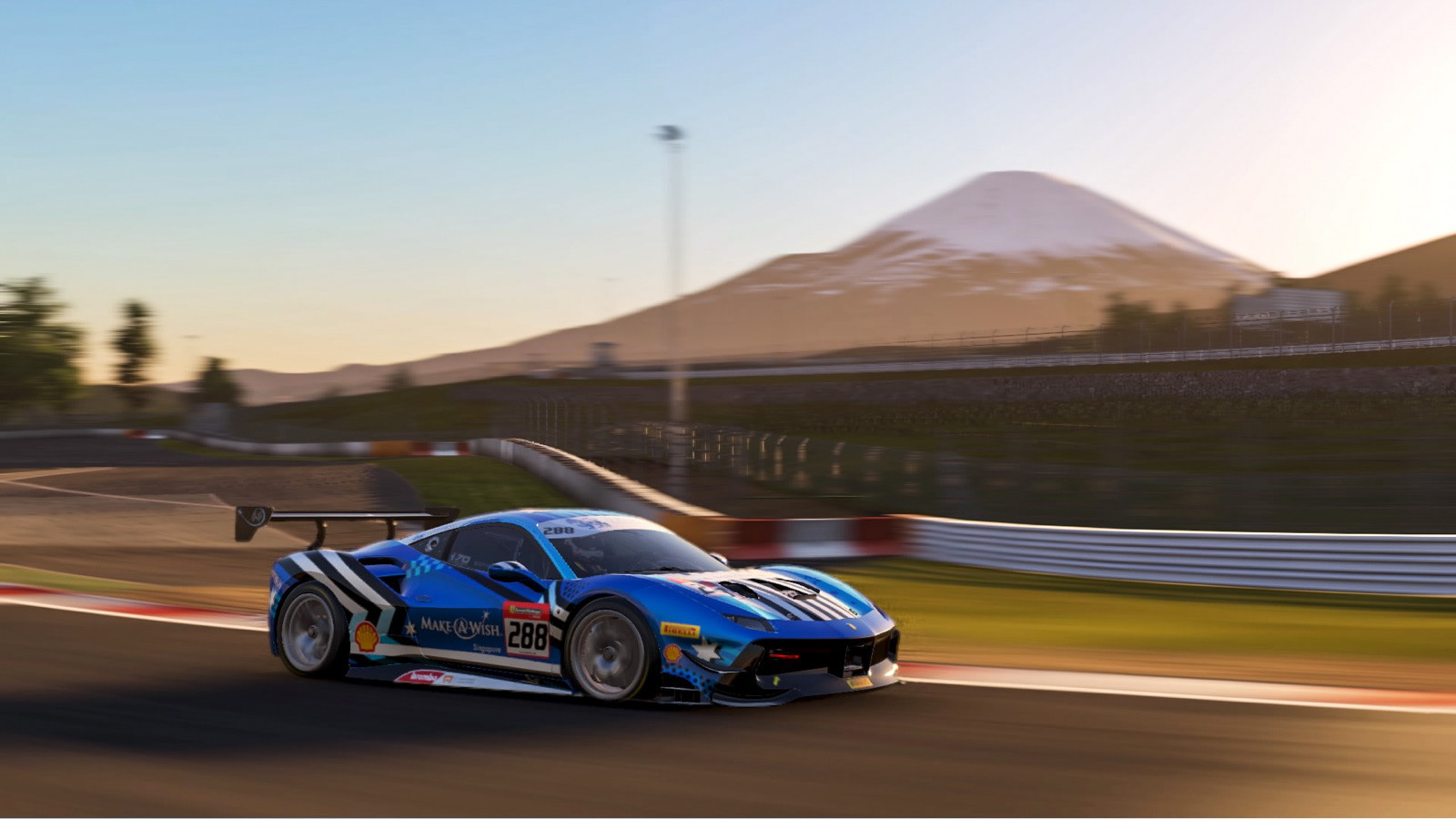 AY Racing Ferrari 488 Livery 2019
Ferrari 488 livery designed for Alan Yeo. 
This livery will be wrapped and officially unveiled soon for the 2019 Ferrari Challenge Asia Pacific Championship.  These are the final 2 design options submitted.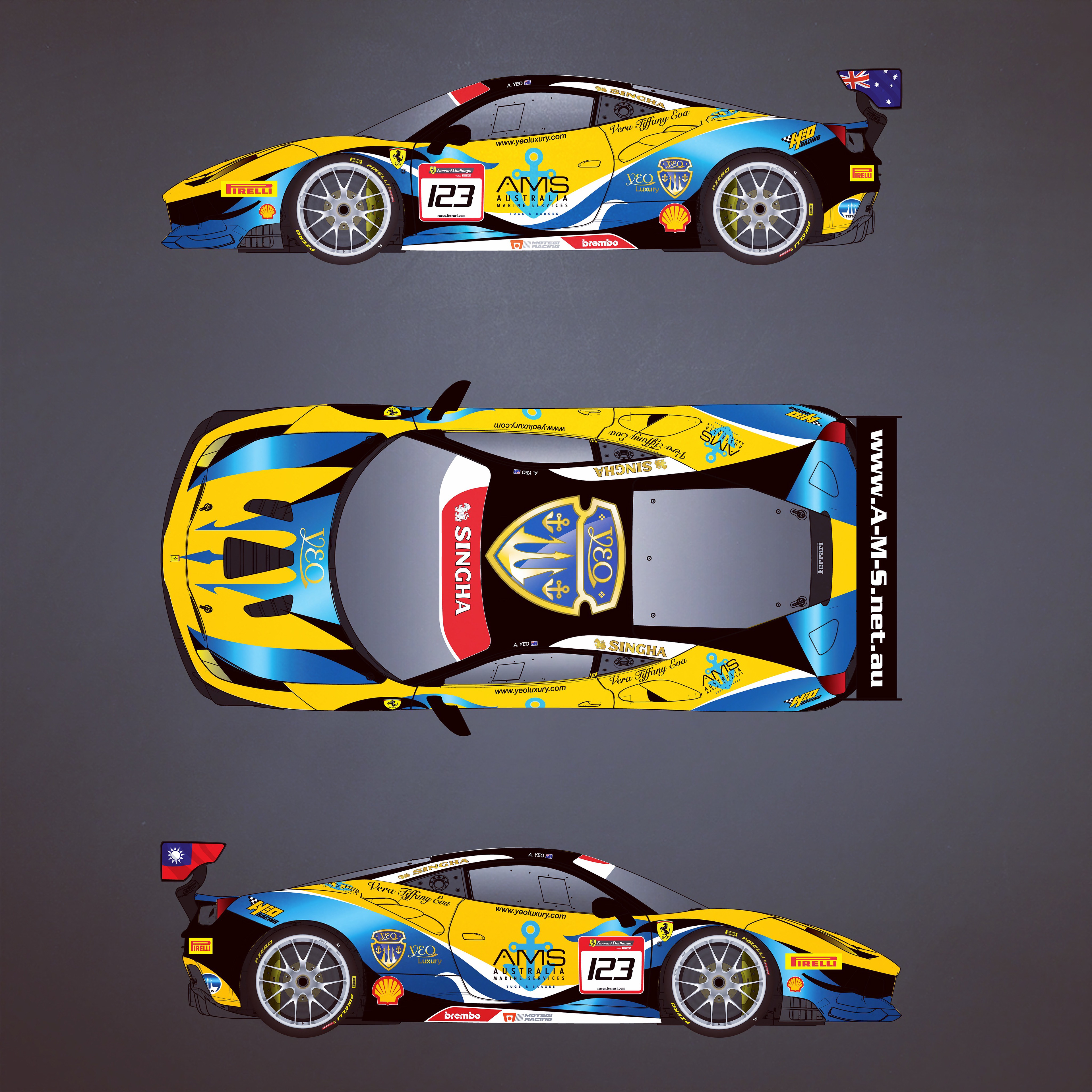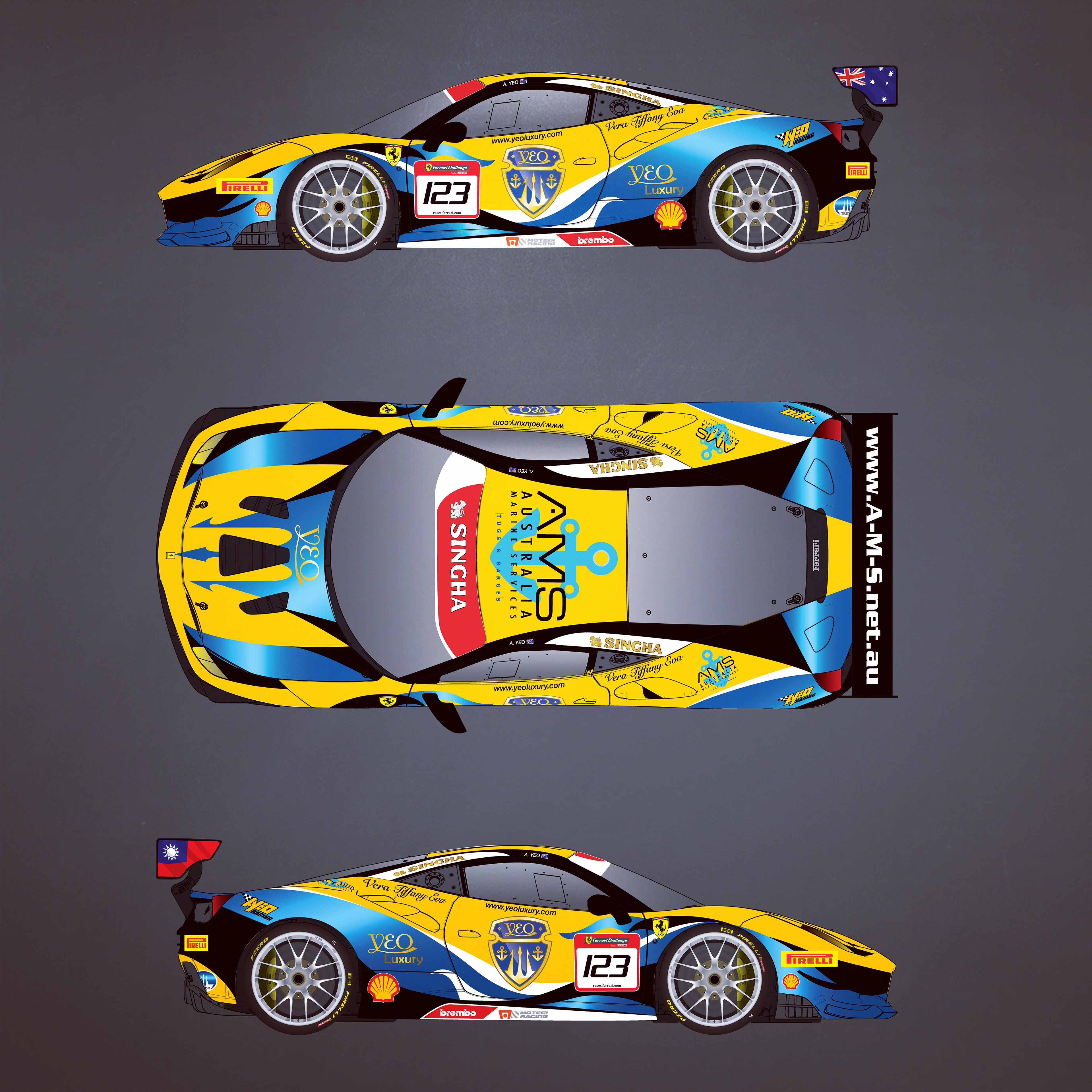 Alesi F1 Car Ferrari Challenge Europe Truck Artwork 2018
Ferrari transportation truck artwork for Ferrari Challenge Europe. Commission to create a line drawing of a Jean Alesi F1 car for the sides of one of the large Ferrari Challenge transportation trucks that travel around Europe.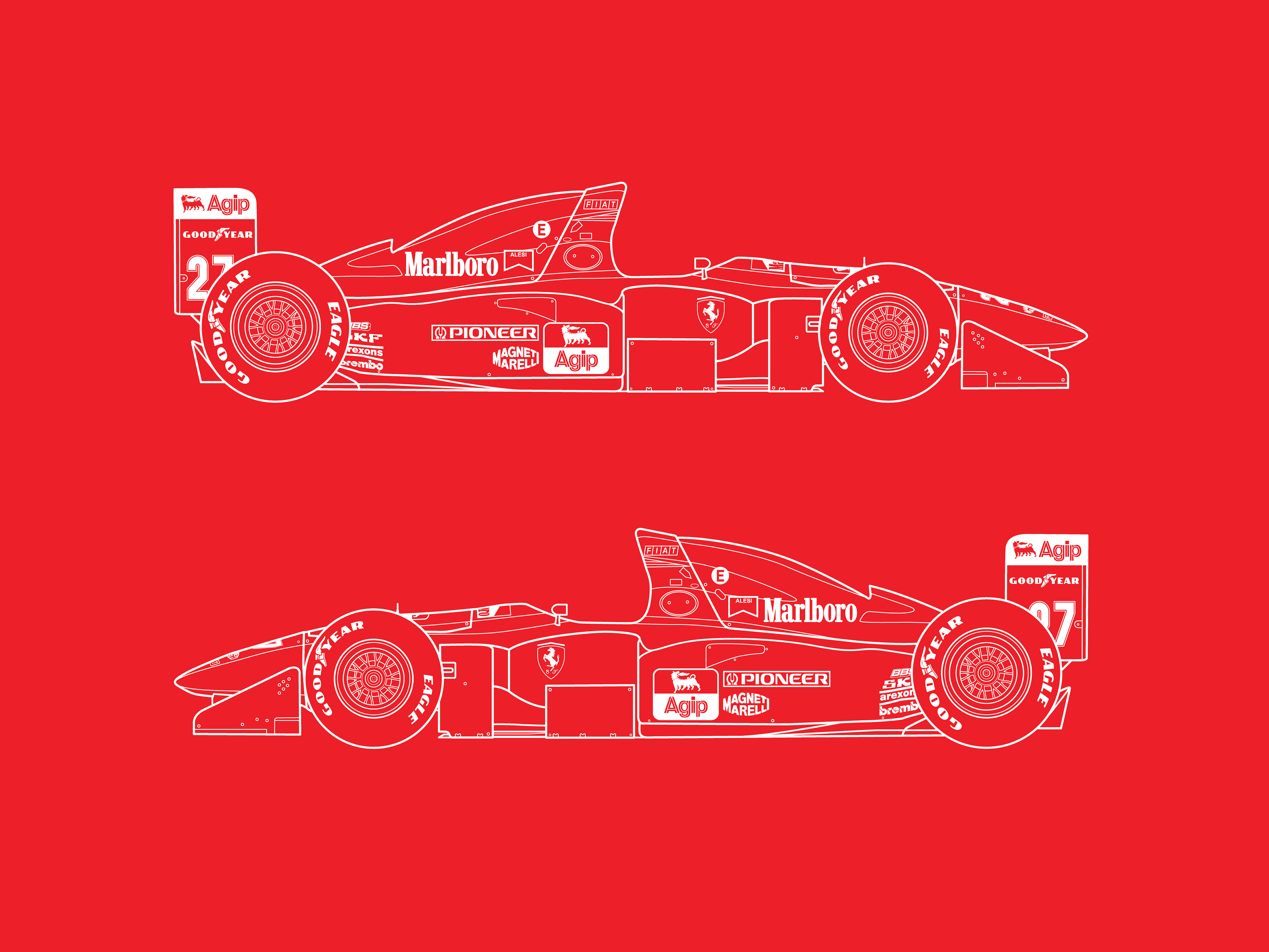 A selection of livery designs done in my spare time